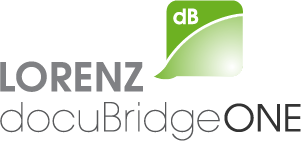 docuBridge ONE is our single user publishing solution. It is designed specifically for people who produce national eCTDs or VNeeS on a single user PC/laptop at low volume.

docuBridge ONE is part of the LORENZ docuBridge family.

Best fit for LORENZ docuBridge ONE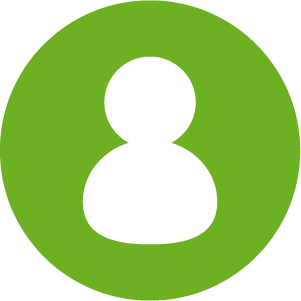 You are a single user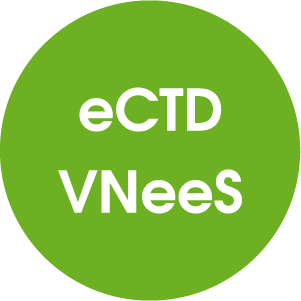 You produce national eCTD or VNeeS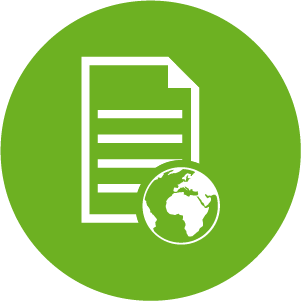 You want to start publishing immediately
Your advantages with LORENZ docuBridge ONE
Full cost control: "Pay-per-sequence" token system
Minimal system requirements: Works on nearly every PC/laptop (see system requirements)
Quick installation: Up and running in just a few minutes
Free validation: Use the free-of-charge LORENZ eValidator Basic for validating your submissions
Interactive learning concept: eLearning modules are included and available online via your LORENZ ID
Live support: Easily schedule support sessions to answer any questions you may have. Technical support is included, functional support can be bought via support tokens
Blended learning experience: Designated docuBridge ONE training available with detailed documentation, interactive screen recordings, and weekly Q&A sessions. By purchasing docuBridge ONE you get one-time access to this training for free!
Get started with docuBridge ONE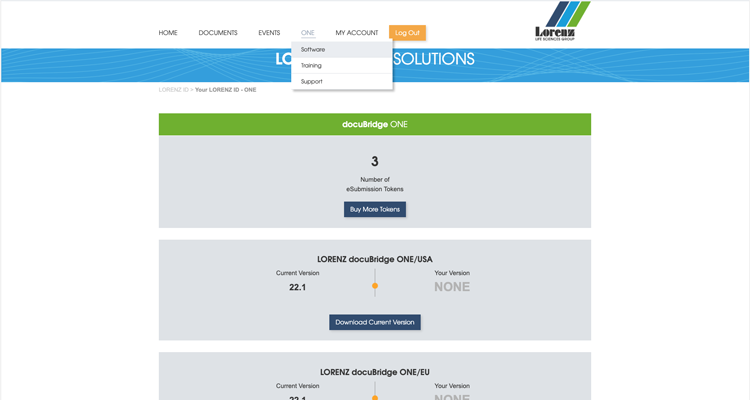 Step 1: Managing the software within your LORENZ ID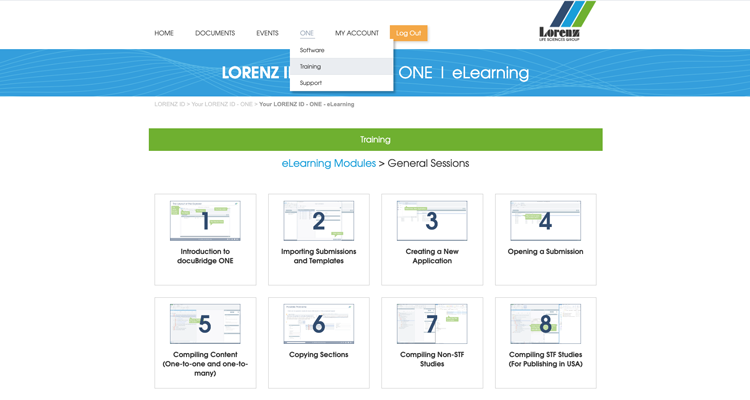 Step 2: Learning how to use docuBridge ONE with our interactive eLearning modules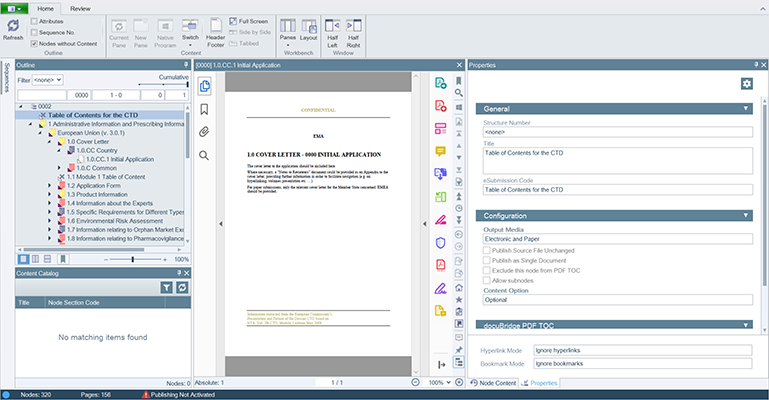 Step 3: Compiling submissions with docuBridge ONE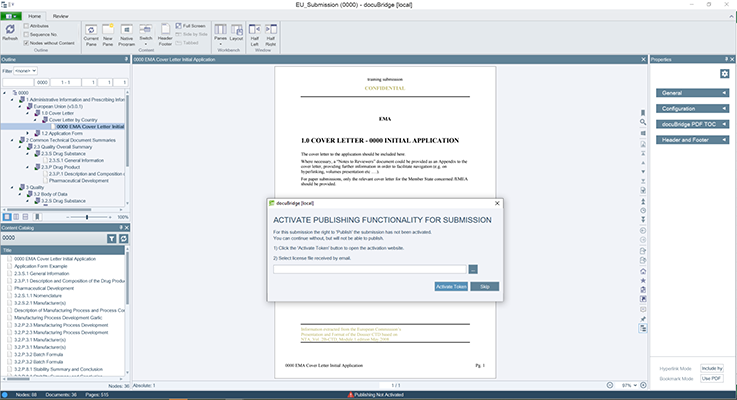 Step 4: Activating tokens to publish submissions with docuBridge ONE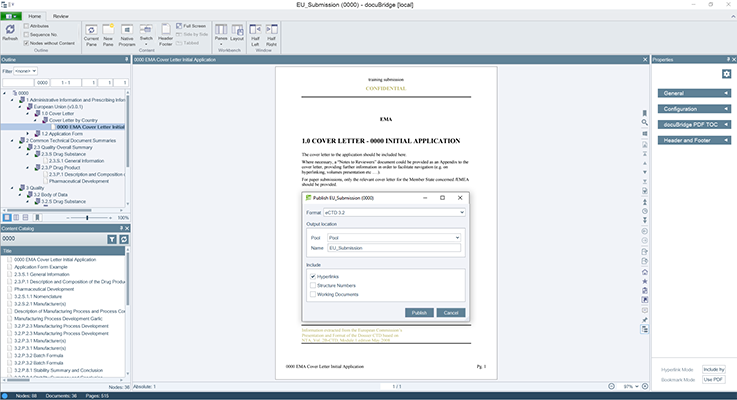 Step 5: Publish submissions quickly and easily with docuBridge ONE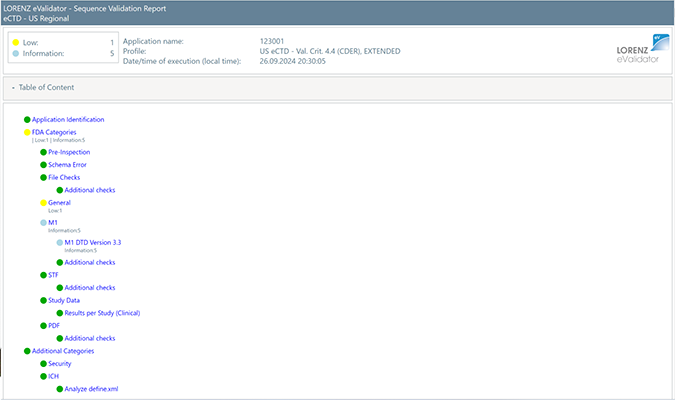 Step 6: Validate submissions with the free LORENZ eValidator Basic
Previous
Next
Buying LORENZ docuBridge ONE – How it works
To purchase LORENZ docuBridge ONE please first apply for a LORENZ ID. This is necessary because after you've purchased docuBridge ONE, you will manage your tokens and live support bookings, access eLearning modules and download the latest version of the software within your LORENZ ID.

With your LORENZ ID, visit our store, add docuBridge ONE for the region you need to your cart and finish your purchase. After payment, you will receive an e-mail confirming the purchase and a second e-mail with the invoice.

Once the payment process is confirmed, your LORENZ ID account will have the category "ONE" listed. Here you will find your purchased products. These can be used immediately.
What other LORENZ docuBridge ONE users say
National Centre for Nuclear Research, Radioisotope Centre POLATOM

docuBridge ONE is an ideal eCTD solution for small, medium and state owned life science companies, since it is intuitive to use and reasonably priced. We were able to prepare a complete registration dossier (new submission, variations, responses) with relative ease and without the need to purchase additional software.
Michigan Institute for Clinical and Health Research
E Mitchell Seymour, PhD, RAC
At the University of Michigan, we required an affordable submission management solution within a short time frame. With docuBridge ONE and the submission tokens from the LORENZ online store, we were quickly up and running with a proven, nimble, and cost-effective eCTD solution.
Reliable Biopharmaceutical Corp.


Dr. John Polta, Vice President
DocuBridge One has provided an affordable platform to transition to electronic DMF submissions. With the docuBridge ONE package, the software license, the tokens, the eValidator, and the technical support provided all combine to provide an easily implemented e-filing solution which makes electronic filing surprisingly simple.
docuBridge ONE is part of the LORENZ docuBridge family which comes in three different versions
Check out the other versions to find your perfect match