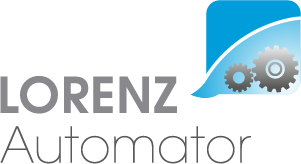 The Automator supports your business process automation efforts by taking over any rule-based work sequences in the regulatory affairs context. The solution is tailored to your requirements. From the synchronization of master data between systems to the automation of complex workflows, your routine tasks are taken care of, so you can concentrate on other work.
Find out what LORENZ Automator can do for you
Simplification
Outsource standardized processes via adaptive automation and harmonize processes and documentation
Increased quality, fewer errors
Reduce errors, benefit from fewer manual steps & less requirement for training. Use your time for other relevant tasks
Interoperability
Work flawlessly with other LORENZ solutions and third-party software
Experience
Take advantage of our experience in optimizing and automating processes for customers in many regions
Examples of how LORENZ Automator can improve your daily work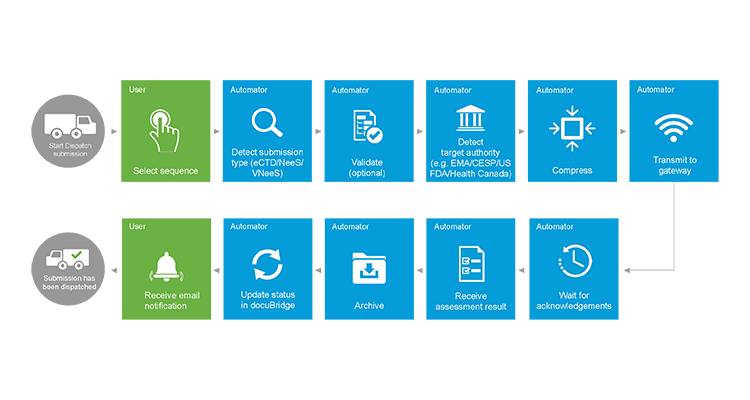 Submission Dispatch
Dispatch your submissions to national authorities and portals with just a few clicks – The Automator takes over the transmission to EMA, CESP, or the CESG, and handles the responses, allowing you to concentrate on other tasks in the meantime.

Based on the provided delivery file, the Automator detects the target authority and, after an optional additional validation using LORENZ eValidator, initiates the transmission. The Automator assesses the content of acknowledgement receipts and emails and notifies the user about the status of the submission, via email or attribute updates in LORENZ docuBridge. This process can immediately be followed by long-term archiving of the submission without the need for any manual interaction.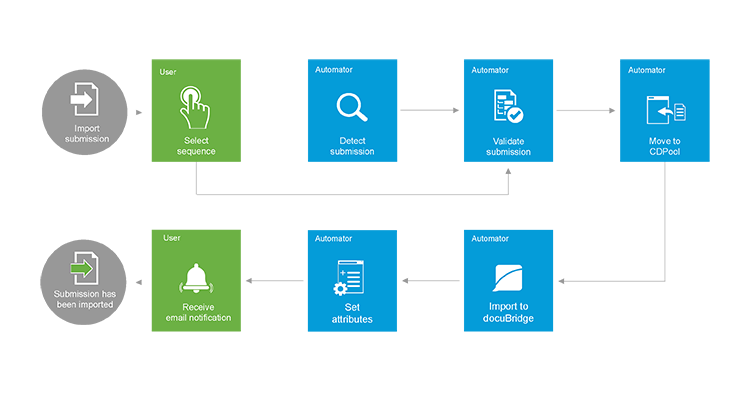 Submission Import into LORENZ docuBridge
Import your submissions into docuBridge via the Automator, after an optional validation utilizing our eValidator. The process can be fully automated with submissions arriving via an electronic gateway, or you can choose to trigger it manually by sequence. In addition, you can set attribute values in docuBridge, and also update metadata in other third-party systems.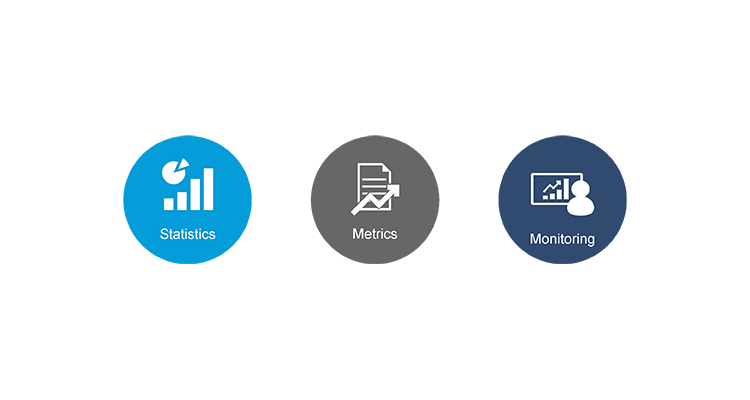 Statistics/Metrics
Keep track of your validation results, submission statuses, submission destinations and much more with the Automator. The tool provides you with an easy and flexible way to create statistics and extract any metrics you might need for monitoring and planning.
Previous
Next
LORENZ Automator as part of your RIMS
Connect Automator to other LORENZ and third-party software for a flexible Regulatory Information Management solution.