An exciting application with a surprising outcome
Posted on September 16, 2021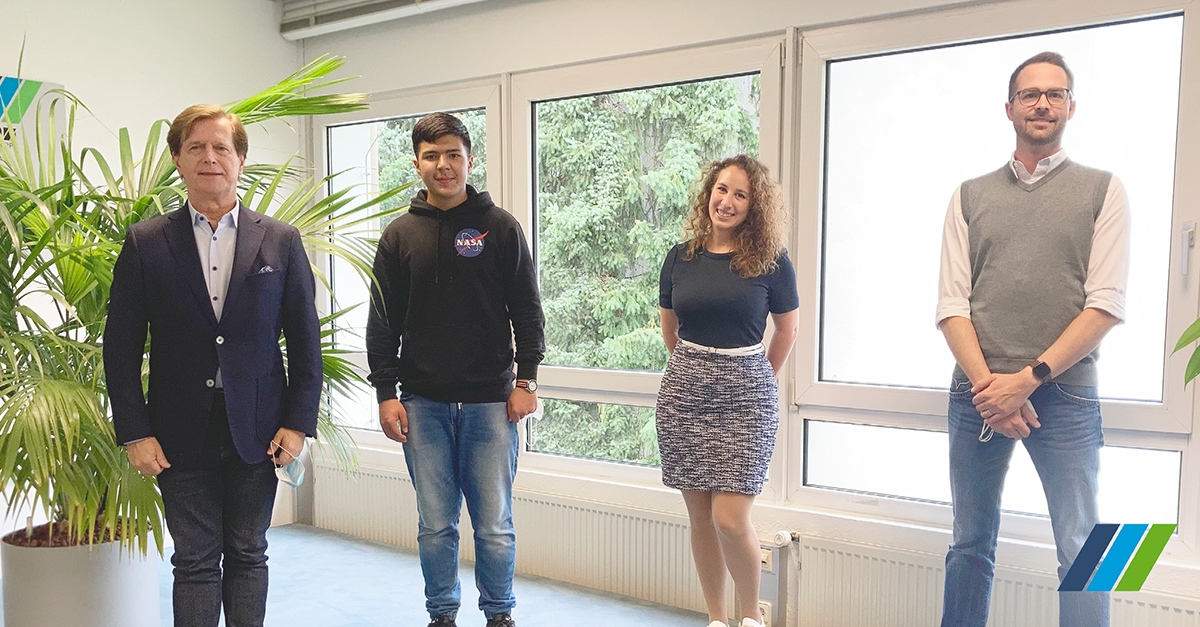 Wolfgang Witzel, Amirhossein Mousavi, Simone Ufert, Manuel Stein
What would you have done if a 15-year-old refugee had applied for a full-time position in software development at your company? At first, we were also surprised about the application. But after having looked through his documents, we became curious and knew that we really should get to know this young person, especially with this résumé:

At the age of 14, Amirhossein began studying "Full-Stack Development" for eight months at the Social Hackers Academy. With the knowledge he had acquired there, Amirhossein independently developed a website during his stay in the refugee camp on Lesbos to inform other refugees about the COVID-19 pandemic. In just a short period of time, his website received over 18,000 visits. The project received great media attention and Amirhossein was invited to speak at numerous conferences, such as "Youth for an inclusive Europe" and "Lost in Migration". He was also a winner of the PeaceJam Laureate of the Future Programme.

Amirhossein came to Germany a few months ago and now finally has the chance to go to school, which is, of course, absolutely essential for his future.

Even though we therefore can't currently offer him a position in our company, it was clear to us that we wanted to support this young talent. Through the remote conversations we had with him, we quickly realized that he didn't have adequate equipment for his passion of coding. It was therefore a great pleasure for us to equip him with completely new hardware – from a PC tower and a monitor to a headset, keyboard and mouse. In addition, Manuel Stein, our Head of Release Management, was happy to mentor Amirhossein on any questions he might have in order to provide him with the best possible support for his future projects.

For LORENZ, it was quickly clear that we wanted to support such a motivated person in his future development, as his goal is to develop something new that helps the general public and contributes some good to our world. We will continue to be committed to Amirhossein and we want to continue accompanying Amirhossein on his way to becoming a professional developer!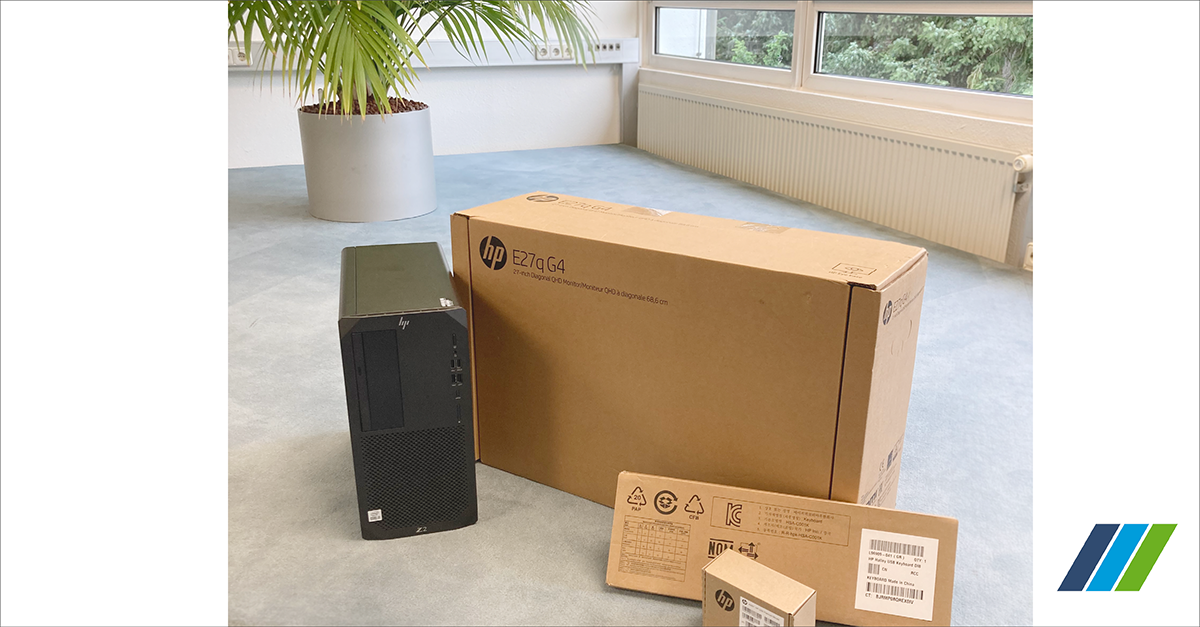 Would you like to learn more about Amirhossein Mousavi and his story? You can read his whole story here:
In his 15 years, Amirhossein has not yet been able to experience any stability in his life. He lived in Iran until the age of 6. The subsequent attempt to move back to his home country of Afghanistan and live there unfortunately failed after two years, resulting in the family going back to Iran. However, when the situation in Iran for the Afghan refugee family escalated, they fled to Turkey.
Once in Turkey, Amirhossein was able to complete the sixth and seventh grades of school. However, they were unfortunately not welcome as refugees in Turkey either, so they were forced to flee.
The family set off for Greece in an inflatable boat. Amirhossein describes it as the worst night of his life. He only had his backpack and a few pieces of clothing with him. He left everything else behind along with his bad memories.
In 2018, he and his family reached the refugee camp on Lesbos. Once there, the family soon found that the situation there was much worse than they had expected. At the beginning, they didn't even have anywhere to sleep.
In the three years they were on Lesbos, they lived in the refugee camps Moria, Kara Tepe and Malakasa. Everyday life in the different camps for him and his family was filled mainly with waiting in line for food. The family spent about three hours per meal waiting in the food line. Sometimes even without success, meaning they had to return to their sleeping place empty handed. Amirhossein used the evening hours learning languages and programming, sometimes deep into the night.
In 2020, the family finally arrived at their destination in Germany. Although they also live here in a refugee shelter, the hope is high that Amirhossein and his family will finally find permanence here and be offered the opportunity to settle in Germany and integrate into society.