Our third LORENZ Connect online conference is approaching
Posted on April 8, 2022
Our third LORENZ Connect is just around the corner. Customers, health authorities and consultants can join this online event for free on May 17 and 18. As our last two virtual conferences have shown, there is strong worldwide interest in recent Regulatory Affairs trends. Last year's event drew participants from 25 countries and this time, we hope to attract an even broader range of attendees.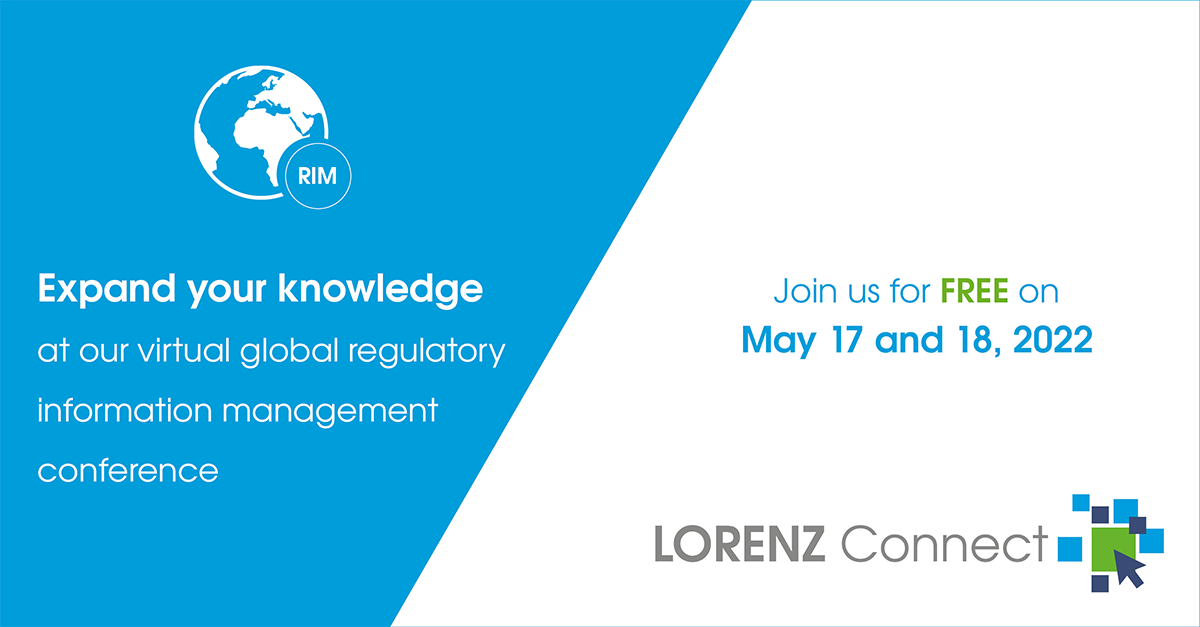 This online event will have 20 sessions covering a variety of topics such as IDMP and eCTD 4.0 along with stories about customer experiences with EAEU eCTD and ad promo electronic submissions. There will also be general sessions on achieving PDF compliance and best practices for sending submissions to the US FDA, as well as sessions on LORENZ software. Last but not least, you will have the chance to get updates on regions including Canada and China!
Our array of fantastic speakers will include Steve Gens of Gens & Associates, Ginny Smith and Rachelle Higgs from United Therapeutics Corporation, Paul Ireland from DocShifter, Andrey Glukhov from Nizhpharm JSC (STADA Group), and Irena Pastorekova from Health Canada, along with many other expert presenters.
Since LORENZ Connect is our global regulatory information management conference, we want to make it convenient for you to join our event live, in real time. That's why we have scheduled each conference day to suit different time zones. But even if you miss a live session, there's no need to worry. All sessions will be recorded, so you can catch them later at your own convenience.
Excited to join us?
Register now
and be part of this year's LORENZ Connect!