New LORENZ Cloud Infrastructure: Exploit your full potential with our cloud deployment option
Posted on February 25, 2020
LORENZ solutions offer you the flexibility of deployment either in the cloud or on-premises. To continue offering our customers the best possible service with our cloud-based solutions, we are renewing our infrastructure and switching to Amazon Web Services (AWS).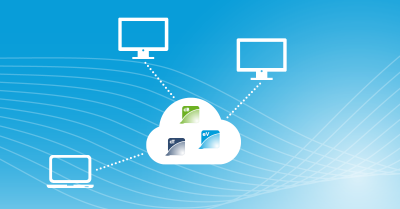 The advantages you enjoy with LORENZ Cloud include:
Cost savings:
Maintaining a local system is quite expensive. You need IT experts, server hardware and a data center to run your system(s). With LORENZ Cloud, this is all handled by our experts.
Scalability:
Decide how many users should have access to your LORENZ Cloud solution simultaneously and we will scale your environment accordingly.
Security:
You can rest assured thanks to the highest security standards for protecting your data. Each customer has their own separate AWS master account to ensure security and compliance with official standards.
Mobility:
Access LORENZ software directly from your client devices, e.g. via a shortcut on a desktop.
Speed:
Upload data and files quickly. In addition, receive updates and the initial install faster, since you don't have to organize the infrastructure and invest time and effort yourself.
Recovery:
Be prepared for a worst case-scenario with snapshot recovery.
Data centers:
Choose between data centers in various regions. AWS's Availability Zones guarantee high fault tolerance and stability, as each Availability Zone is isolated from the others. Still, if one data center stops working, another can easily take over.
Performance:
Our system architecture is geared to yield the best performance when working with LORENZ products. Our cloud storage works with SSDs which are much faster than HDDs. In addition, there is zero downtime for updates to the infrastructure — and for major changes, the downtime is less than an hour.
Despite the many advantages, some people are still hesitant to consider a cloud-based solution. They are often worried about data security, which is an understandable concern.

With the new LORENZ Cloud solution, you can exploit your full potential without worrying about data security. All of your resources are encrypted with unique keys. Amazon Web Services' (AWS) KMS service uses FIPS 140−2 validated hardware security modules to protect the security of all encryption keys. All connections to and from the environment are also encrypted. Your security isn't just theoretical.

If you are interested in receiving more information about hosting a LORENZ solution in the cloud please feel free to contact us!

Are you already a LORENZ Cloud customer? Your Account Manager would be happy to inform you about switching from our current cloud infrastructure to the new AWS powered solution.

You can read more about the switch from our private hosted cloud to the new AWS cloud in this article (in German) by direkt gruppe, our implementation partners.