USFDA eCTD 4.0 technical pilot – test environment will be available in May for interested LORENZ customers
Posted on February 28, 2022
LORENZ is globally involved in conceptual and technical activities for the implementation of eCTD 4.0 functionalities. The USFDA is now planning a testing phase for eCTD 4.0 during this year, and we will be giving our customers the opportunity to access a test environment to participate in the pilot phase.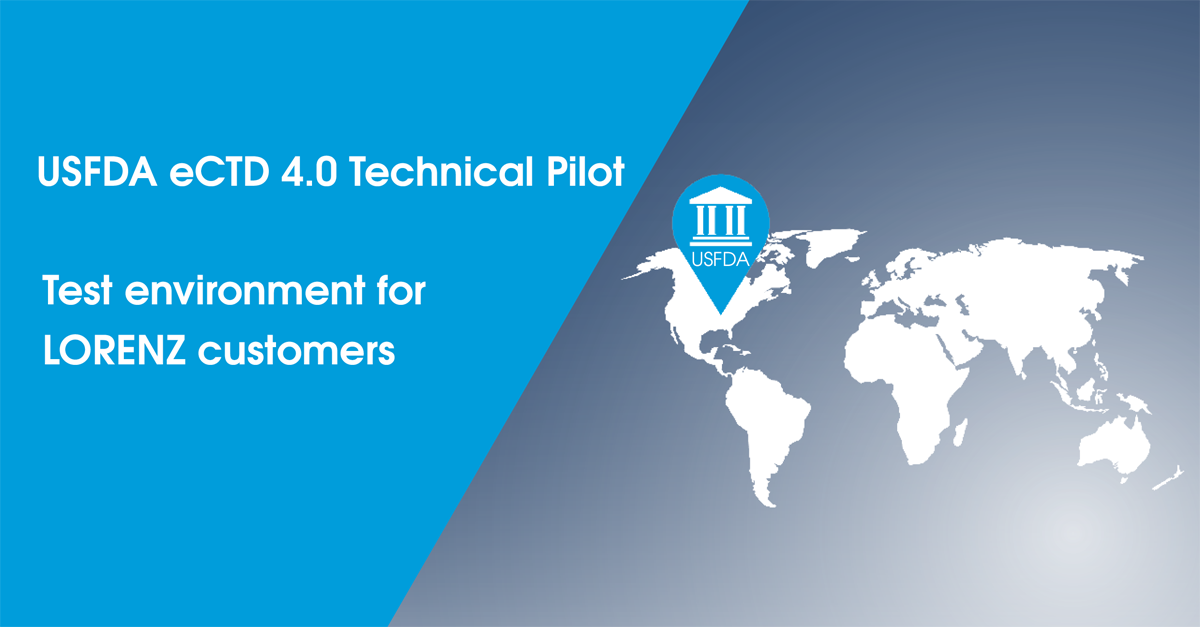 For this, LORENZ will provide a cloud-based POC environment for our LORENZ docuBridge customers by the end of May 2022. This environment is designed as a shared system for customers. A private environment will also be available on request.
Specification details are still in discussion which could lead to possible software changes throughout the year. Therefore, the POC environment will be separated from our customer's productive environments.
LORENZ will be offering an introduction training as well as support for the POC system.
Please contact your Account Manager for more information.
More information on the USFDA's implementation plans can be found here. A summary of information about the plans for other regions can be found on ICH's website.