Prepare your data for the upcoming ISO IDMP standards
drugTrack's database has been extended in order to add a variety of fields in preparation for the first iteration of IDMP. You can therefore already prepare your data for the ISO IDMP standards and let drugTrack show you which fields are relevant for XEVMPD and which are relevant for SPOR/IDMP. The new colored tagging concept not only highlights the respective fields but also offers comprehensive popovers outlining the exact EMA requirements for these fields. Furthermore, the filters have been expanded to reflect the new tagging concept, enabling you to filter by these tags as well as other fields such as 'Mandatory' or 'Recommended'.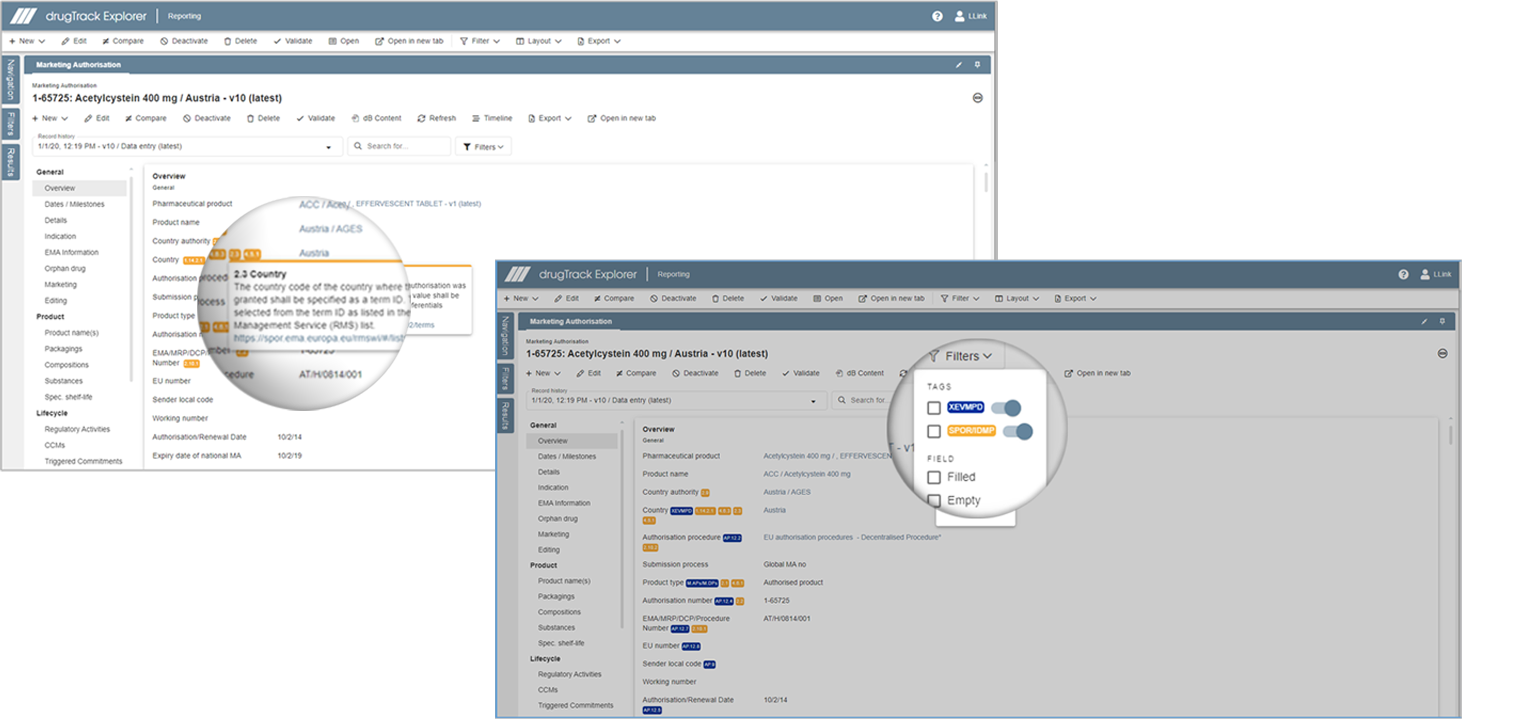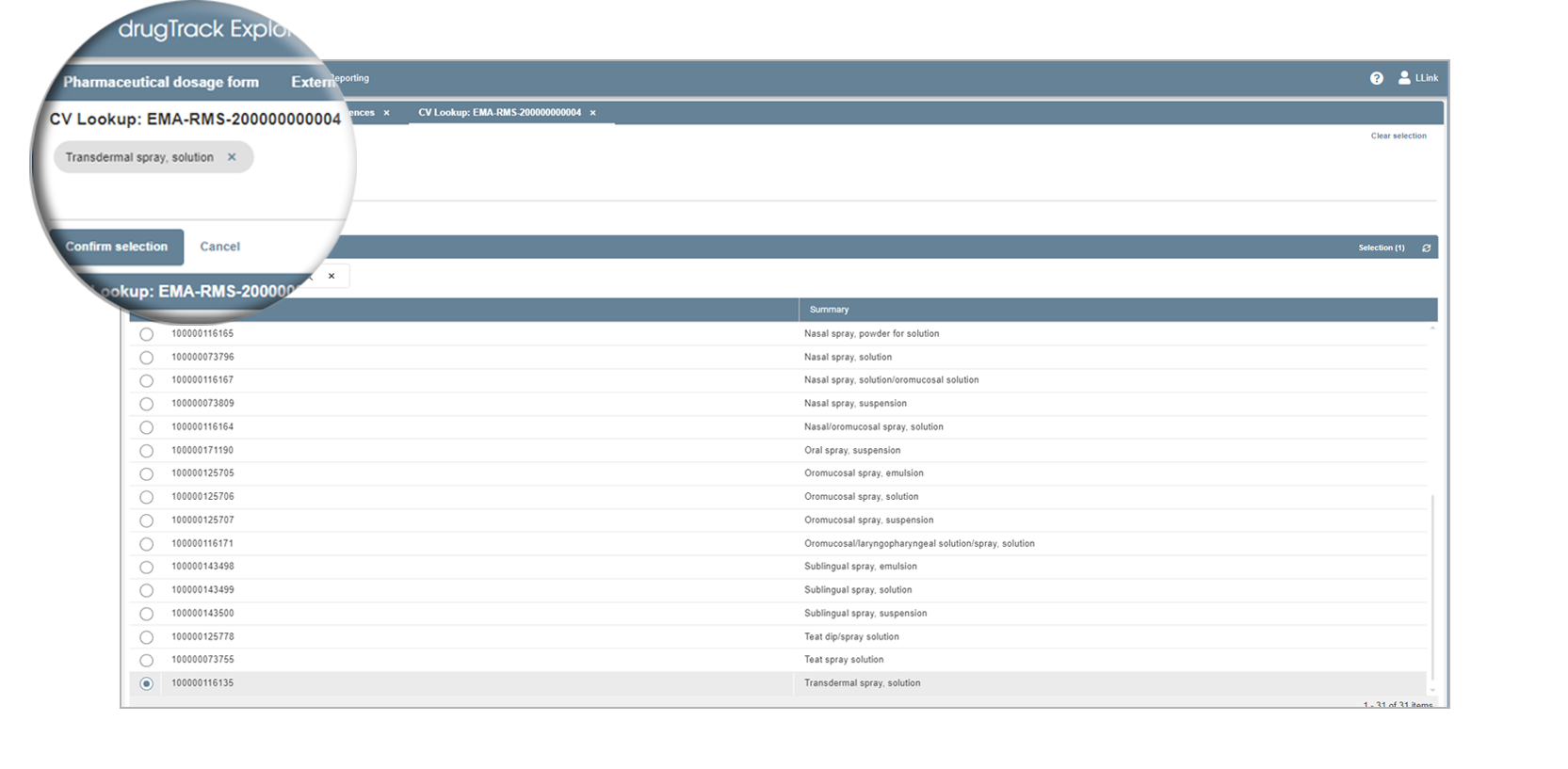 Take another step toward SPOR compliance
Update your existing controlled vocabulary entries in drugTrack and link them to the new EMA Referentials Management Services (RMS) lists and Organizational Management Services (OMS) from the LORENZ CV Module.
Further improvements to the User Interface
Enjoy working with the exciting new adjustments we have made to the user interface: The 'Edit View', 'Volume Edit', 'Volume Create', 'xEVMPD Validation View', and 'xEVMPD Submit View' have received a fresh coat of paint and you will benefit from their new and more intuitive interface.