userBridge.19 underlines worldwide growth of the e-Regulatory Affairs Sector
Frankfurt/Main, October 9, 2019 // More than 180 delegates from 25 countries attended the fully sold-out userBridge.19 conference from September 17-19, 2019 at the Divani Apollon Palace Hotel in Athens. This annual gathering hosted by the LORENZ Life Sciences Group has become the world's leading regulatory affairs forum, drawing high-powered speakers and participants from industry, health authorities, and consultants.
Echoing the worldwide move toward electronic submissions, userBridge covered all current hot topics in Regulatory Affairs, including the transition from unstructured to structured data, the range of emerging regulatory standards, processes and optimization, as well as detailed regional updates on e-submissions in Russia and EAEU member states, southern Africa, China, Canada, and the UK.
CEO Raoul Lorenz opened the conference with a keynote address highlighting the Alliance of Experts, a partnership that can provide industry with a seamless end-to-end RIM experience. He also gave an update on agency projects LORENZ is currently handling at the US FDA and at China's NMPA. He was followed by Christian Kaas, Managing Director of Research & Development at LORENZ, who gave an overview of recent and upcoming product refinements, including the updating of regulatory specifications without the need to reinstall the software.
Throughout the two-and-half day conference, a range of prominent speakers gave userBridge participants useful behind-the-scenes insights, including Dr. Frank Hoffmann-Geim from Schott, who shared his company's decision process for cloud or on-premises implementation of docuBridge. The agency perspective was also covered by a variety of experts including Dr. Klaus Menges, Senior Regulatory Expert at the German BfArM.
Several userBridge speakers considered the digital future in regulatory affairs using NLP and voice assistant functions, including Susant Mallick and Steven Ford from Amazon Web Services. Christian Kaas presented LORENZ´ own regulatory assistant, Adam, and demonstrated how chat or voice can be used to create a new sequence for a running regulatory activity. In addition, Luka Kovacic of Novartis and Jason Berning of LORENZ outlined how the LORENZ Automator and ADAM benefit operations at Sandoz, and how its feedback helps improve both products.
In addition to the in-depth plenary presentations, userBridge once again offered its popular selection of table tutorials. These 32 mini-sessions were split into four rounds to give participants the chance to explore specific topics in a small group setting, and to select the topics most relevant to their own day-to-day work. Participants were also able to schedule meet-to-talk sessions with LORENZ team members to discuss important issues face-to-face.
The daytime agenda was accompanied by evening events with a relaxed, family-like atmosphere for networking and wide-ranging discussions. The "userBridge Band", a group of conference guests and LORENZ staff, even provided musical entertainment.
"Once again userBridge covered the most important issues in the e-Regulatory Affairs world," says CEO Raoul Lorenz, "and we'd like to thank all of the presenters and guests who worked so hard to make this year's conference both memorable and relevant. We hope to welcome everyone to the next userBridge conference in Frankfurt in September 2020, or to LORENZlink in Vancouver in April 2020."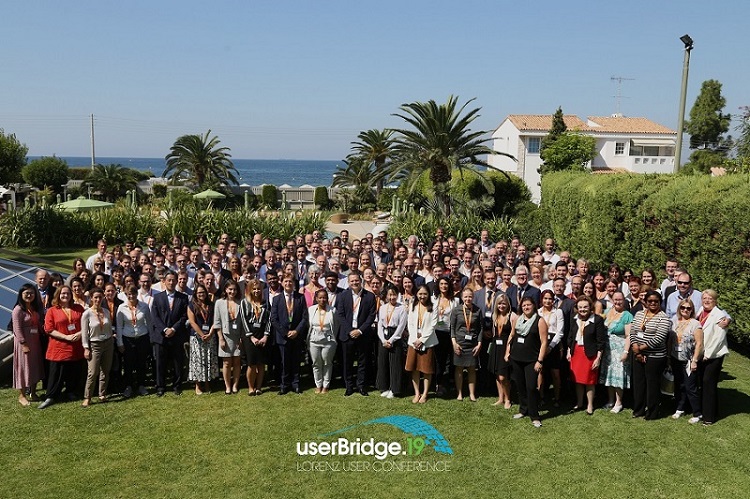 About LORENZ
LORENZ Life Sciences Group (www.lorenz.cc ) has been developing and marketing software solutions for the Life Sciences market since 1989. LORENZ has an array of Regulatory Information Management solutions geared towards industry, health authorities and academia that enable compliance enforcement globally. LORENZ' tried and tested portfolio offers Product Registration/IDMP, Submission Assembly, Validation and Management, Publishing/eCTD, Regulatory Planning and Tracking products and related services. Interoperability between LORENZ products and third party solutions, as well as the ability to automate processes, allow LORENZ customers to enhance operational efficiencies. With over 1050 paid installations in 38 countries, LORENZ has a strong worldwide customer base.
© Copyright LORENZ Life Sciences Group.
All rights reserved.