Make use of additional CCM/RA system reports
Compile more comprehensive reports with three new CCM/RA system reports: 'CCM and corresponding RA and Status', 'CCM RAs having extra Authorisations linked not part of the CCM', 'CCMs with aligned MA and RA details – including missing RAs'.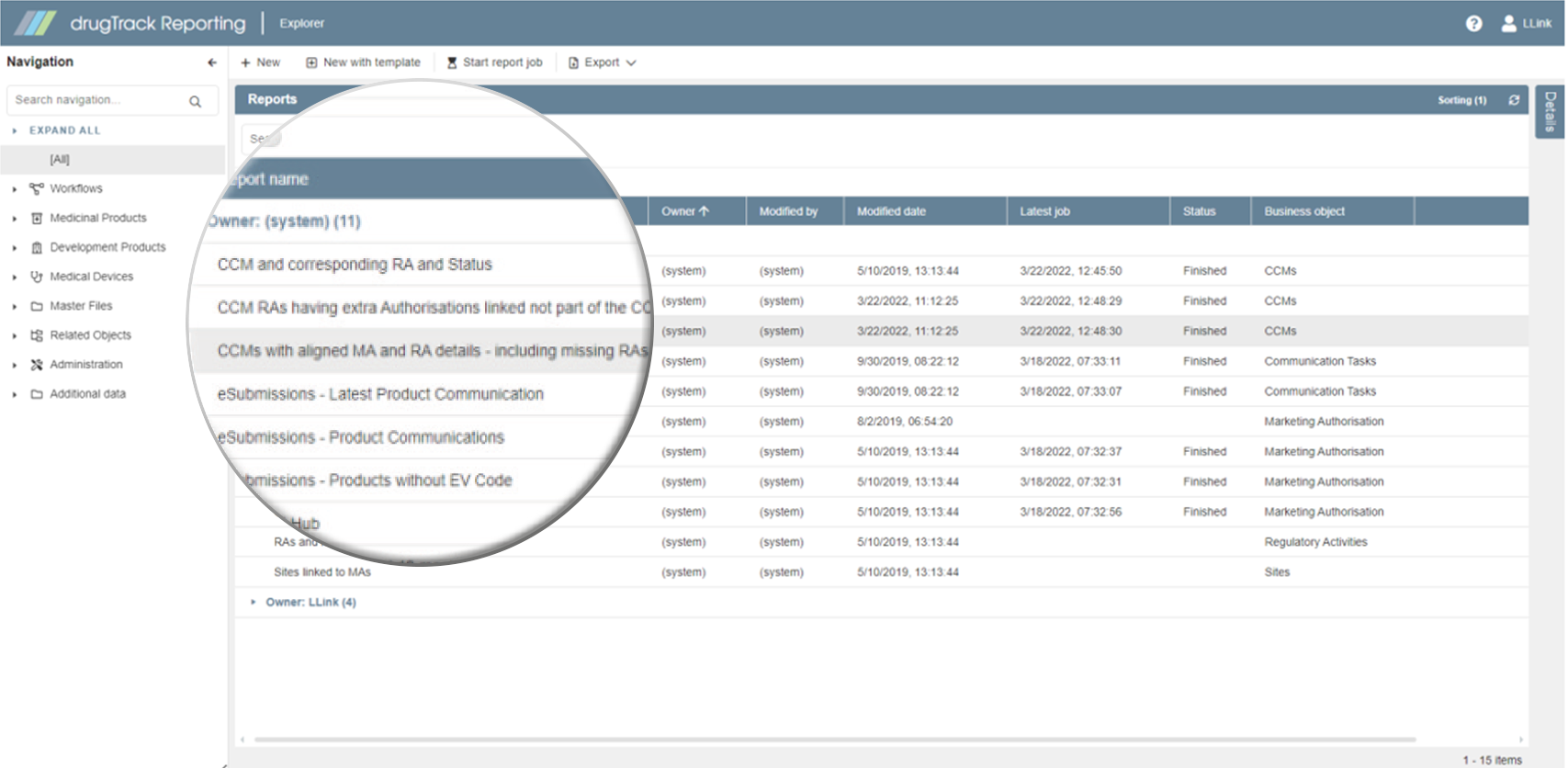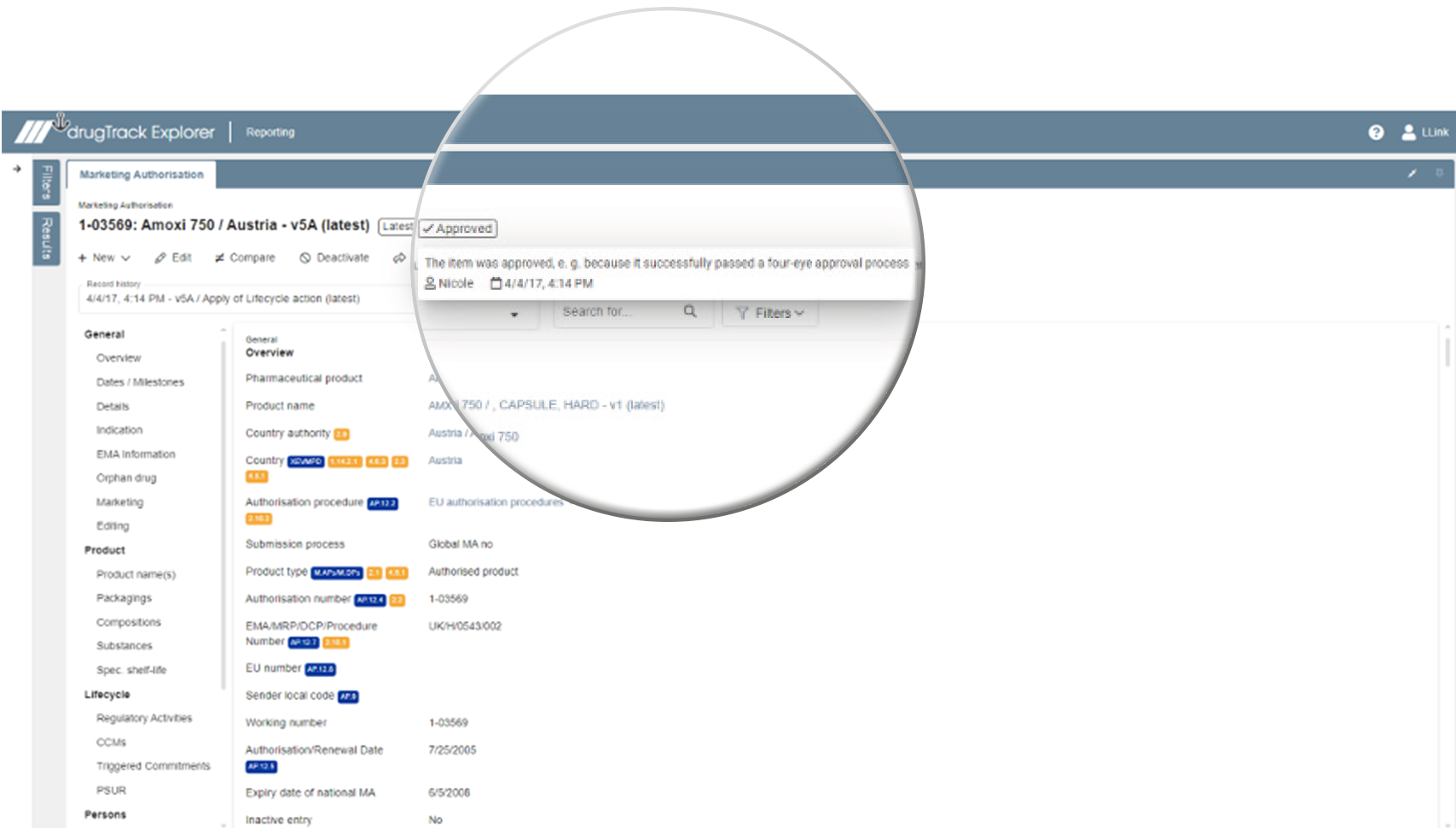 Get important record information at the first glance
Save time when checking record information by clicking on the respective status icon in the Details Pane. This will show you supplementary record information which offers a quick and easily comprehensible overview of the record.
Find your most-used content easily
Use the new favorites section to display data that is important to you first. By marking data as a favorite, it is automatically added to your favorites section which will then be shown at the top of the Details Pane. In addition to the favorites section, you can now configure the columns of the tables in the Details Pane of your records, so that your most relevant data is displayed. This way you can personalize your experience.