LORENZ Press Releases
Japanese customers gather for DMS User Group 2018
Frankfurt/Main, 9 May 2018 // The DMS User Group, a gathering of 60 participants from 27 pharmaceutical companies that use DMS and LORENZ software solutions, was held on April 23rd at the Marunouchi Hall & Conference Square in Tokyo. The conference setting offered a grand view over Marunouchi Station Square, which opened last year ahead of the 2020 Olympic Games. The year 2020 will also mark the point when all New Drug Applications in Japan must be submitted using the eCTD format.
Version 4.0 of eCTD was the clear focus of the gathering, which covered many aspects of the topic including: CDISC handling for PMDA and FDA; the global challenges the companies will face in processing the new standard; and the ICH and PMDA Implementation Guides. There were also presentations by users recounting their own stories of how they have benefited from the eCTD format. Most notably, how the upcoming eCTD version encouraged them to switch from outsourcing submission production to handling the task in-house.
In a live demonstration, LORENZ gave users a clear idea of how eCTD v4.0 functions like Controlled Vocabularies, Document Reuse and the unique Japanese submission life cycle requirements with Response Submissions can all be handled in docuBridge.
The DMS User Group also marked the celebration of two significant customer milestones. First, the Mitsubishi Tanabe Pharma Co. celebrated its 10th anniversary of having LORENZ docuBridge on-premises. And second, the Daiichi Sankyo Co. achieved a total of 25 initial eCTD submissions compiled using LORENZ docuBridge. LORENZ extends its warm congratulations to both of these valued customers for their accomplishments.
The event was a great success and LORENZ Life Sciences Group was honored to participate. LORENZ also extends a hearty thank you to DMS for the organization of the User Group and for the warm hospitality!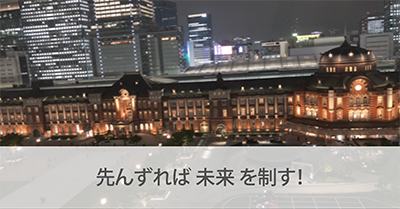 About DMS (Digital Media System Co. Ltd.)
DMS has been a LORENZ partner since 2004 and has actively been involved in developing the Japanese eCTD market for the LORENZ docuBridge Submission Management System software. DMS has been instrumental in aiding in the development of the Japanese language module and continues to provide local support, training, installation and validation to LORENZ' Japanese customers. DMS has been providing a Japanese eCTD Compilation Service using LORENZ docuBridge since 2006. In close collaboration with local partners, DMS has been further developing and tailoring the product for Japanese pharmaceutical manufacturing and marketing approvals. DMS pioneered the Japanese regulatory affairs market by laying the groundwork for the first ever original eCTD submitted to the Japanese PMDA by Chugai Pharmaceutical Co., Ltd. in 2005.
About LORENZ
LORENZ Life Sciences Group (www.lorenz.cc) has been developing and marketing software solutions for the Life Sciences market since 1989. LORENZ has an array of Regulatory Information Management solutions geared towards industry, health authorities and academia which enable enforcing compliance globally. LORENZ's tried and tested portfolio offers Product Registration/IDMP, Submission Assembly, Validation and Management, Publishing/eCTD, Regulatory Planning and Tracking products and related services. Interoperability between LORENZ products and third party solutions, as well as the ability to automate processes allow LORENZ customers to enhance operational efficiencies. With over 900 paid installations in 35 countries, LORENZ has a strong worldwide customer base.