LORENZ Press Releases
userBridge.17 in Nice, France from 19-21 September 2017: Save the date and register now!
Frankfurt/Main 7 June 2017 // The Boscolo Plaza in Nice, France will be the setting for userBridge.17, the annual regulatory affairs conference hosted by LORENZ Life Sciences Group. Running from 19-21 September 2017, this forum is well-known for showcasing the very latest thinking from the world of regulatory affairs, with high-level speakers recruited to give a wide range of expert perspectives from industry, agencies and consultants.
In addition to a roster of presentations on the hottest topics in regulatory affairs, the program also foresees in-depth discussions and a range of popular Table Tutorial sessions for learning in small groups. The conference schedule also allows generous time for networking.

A variety of agency and industry players will be sharing their experiences at userBridge.17. AbbVie and Gilead will outline various aspects of e-submission processing globally. More specifically, Bayer will touch on how LORENZ drugTrack is being implemented for xEVMPD and IDMP, while Health Canada will highlight their automated processes within a regulatory agency. Several consultancy organizations will also weigh in with their expertise on technology and specification trends.
Four sessions of Table Tutorials will cover 21 different topics, including an Agency Round Table for conversation among agencies on current issues, a Meet to Talk session with LORENZ experts on docuBridge and other products, and a tutorial on the e-Submission roadmap as it relates to CESP, the EMA Gateway and the PSUR Repository.
"We continue to see just how fundamentally the digital revolution is affecting the regulatory affairs sector," observes Wolfgang Witzel, President, LORENZ Life Sciences Group, "and given our own history as an innovator, we're proud that userBridge has become an important meeting place for anyone wanting to keep pace with the rapid changes in the sector. We very much hope to see you in Nice in September."
To register for LORENZ userBridge.17 on September 19th – 21st in Nice, please click here!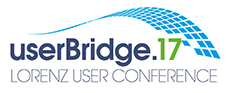 About LORENZ Life Sciences Group
LORENZ Life Sciences Group (www.lorenz.cc) has been developing and marketing software solutions for the Life Sciences market since 1989. LORENZ has an array of Regulatory Information Management solutions geared towards industry, health authorities and academia which enable enforcing compliance globally. LORENZ's tried and tested portfolio offers Product Registration/IDMP, Submission Assembly, Validation and Management, Publishing/eCTD, Regulatory Planning and Tracking products and related services. Interoperability between LORENZ products and third party solutions, as well as the ability to automate processes allow LORENZ customers to enhance operational efficiencies. With over 600 paid installations in over 30 countries and an average customer growth of 10 new customers per month in 2016, LORENZ has a strong worldwide customer base.