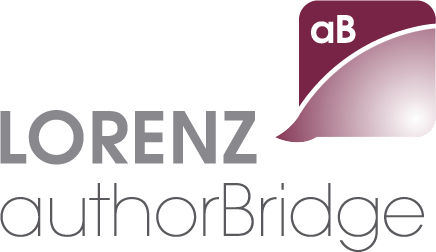 authorBridge makes authoring regulatory documents simple. Delivered as a complete set of eCTD, IND and CTA/IMPD templates, authorBridge comes pre-formatted, with section by section instructions to assist writers. User-friendly toolbars and seamless conversion to PDF further enhance the experience, making the production of submission-ready documents easier than ever.

authorBridge ships as a stand-alone package, or as an enterprise version. The templates can also be pre-loaded into your LORENZ docuBridge installation!
Your advantages with LORENZ authorBridge
User-friendly document creation
eCTD granularity enforcement
Flexible, re-usable content
Templates are kept up-to-date by LORENZ
Templates are macro-free, guaranteeing security and stability
Benefit from macro-free templates
One of the biggest challenges when deploying Microsoft® Word templates is that these templates contain programming code. Programming has advanced consistently and provides a high degree of flexibility for Microsoft® Office products, but at the same time this flexibility comes at a price: code needs to be validated more intensely, there is a danger that it may contain malicious code. For security reasons, some companies may in fact bar this code from running at all.

LORENZ authorBridge templates do not use any programming code. This ensures that you get the benefit of the application without the added risk!