Together around the world: Para-cyclist Vico Merklein on his "road to Tokyo"
Posted on July 30, 2021
News from the LORENZ Charitable Foundation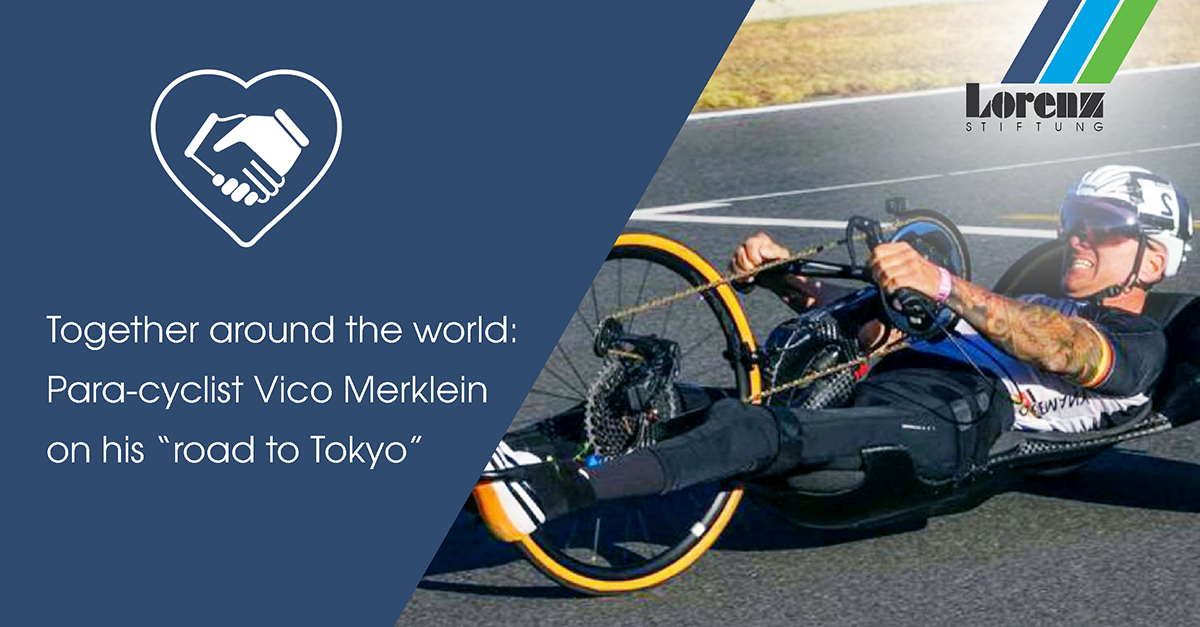 The Summer Paralympics in Tokyo are only 4 weeks away (24 August) and our "golden boy" Vico Merklein is using his preparation for this next highlight in his career to support the charity run "Together around the world" by the UKE Hamburg (University Medical Center Hamburg-Eppendorf). Our LORENZ Charitable Foundation will donate money for every kilometer cycled by Vico. The 100-day UKE benefit run is dedicated to child protection in Hamburg and all proceeds will benefit children who are looked after at the children's competence center at the UKE in the event of domestic violence such as neglect or sexual abuse. The money donated by the LORENZ Charitable Foundation will go towards maritime equipment for children, such as a boat, beach chairs, ropes to learn knots, and much more. The aim of the charity run is to run, cycle, or swim the circumference of the earth along the equator, which corresponds to a distance of 40,075 kilometers. Thanks to people like Vico Merklein, this goal has already been surpassed, even though there are still 30 days left! More information on this project can be found here (in German).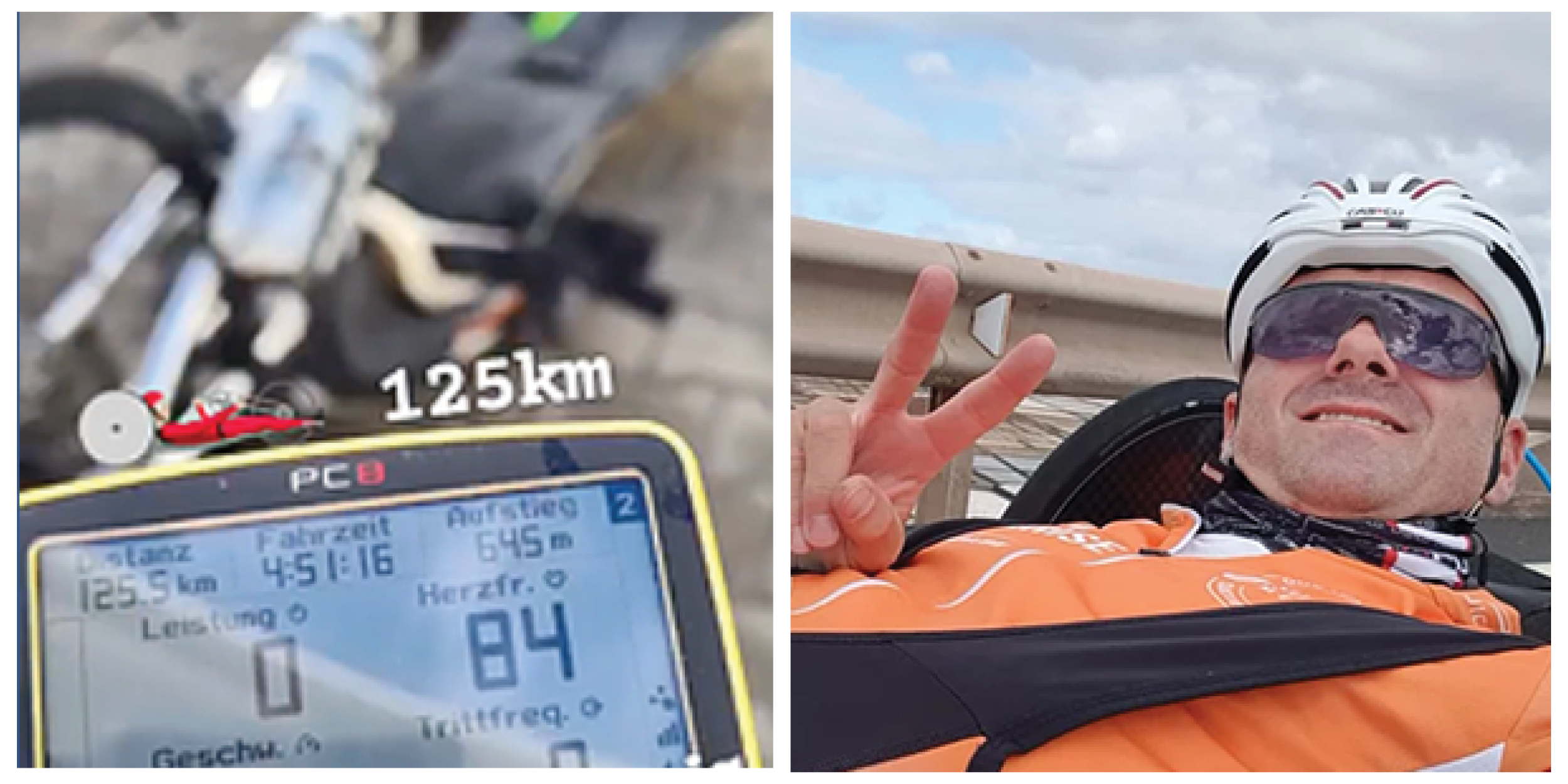 "I don´t train every day for second place. My only goal is winning a gold medal."
The 44-year-old rides a handbike for GC Nendorf and is part of the Sunrise Medical handbike team "Team Sopur Quickie." His career as a handbiker started 3 years after a harrowing motorcycle accident before his 20th birthday which left the lower half of his body completely paralyzed. Since then, he has concentrated on his training and nothing can stop him. Since joining the handbike team of the wheelchair manufacturer Sunrise Medical in 2007, the extraordinary athlete has been steadily improving.
His remarkable fighting spirit has become an inspiration for many people and the LORENZ Charitable Foundation was, and still is, deeply impressed by it. In order to promote his commitment, the LORENZ Charitable Foundation has been supporting this extraordinary athlete since 2012.
In 2021, Vico Merklein was nominated to take part in the "2020 Summer Paralympics" and we look forward to sharing his excitement when he starts in Tokyo.
Vico Merklein's Achievements (so far)
2011: World Championships – Silver Medal
2012: Paralympic Games London – Silver Medal
2013: World Championships – Silver Medal
2014: World Championships – Silver Medal
2015: World Championships – Silver Medal
2016: Paralympic Games Rio – Gold Medal
2018: Para-cycling Road World Championships – Maniago
Road Cycling: Bronze Medal
2019: Para-cycling Road World Championships – Emmen
Road Cycling: Gold Medal
Time Trial: Gold Medal
2021: Para-cycling Road World Championships – Cascais
Road Race: Silver Medal
Time Trial: Bronze Medal
Team Relay: Bronze Medal