LORENZ Charitable Foundation helps stranded seafarers from Kiribati
Posted on April 21, 2021
Do you know where Kiribati is? Most of us didn't before we heard about stranded seafarers in Hamburg, Germany, who are from the island republic along the equator.

Being stranded in a metropolis of millions of people sounds a little strange at first, but these seafarers earn their living through shipping. When the corona pandemic began, they were no longer allowed to leave their ship for safety reasons. After nine months on board their ship, they were finally allowed to step foot on land. But instead of being flown home, Kiribati refused their entry due to the pandemic, and they ended up stranded in Hamburg.
Since November, the "Seemannsmission der Nordkirche" (Seamen's Mission of the North Church) in Hamburg has been looking after them. They have been staying in a youth hostel and they receive money for board and lodging from the owners of the ships they work on. They also receive part of their wages, but the cost of living in Germany is tremendously higher than in their homeland. In addition to financial concerns, they of course miss their family and home.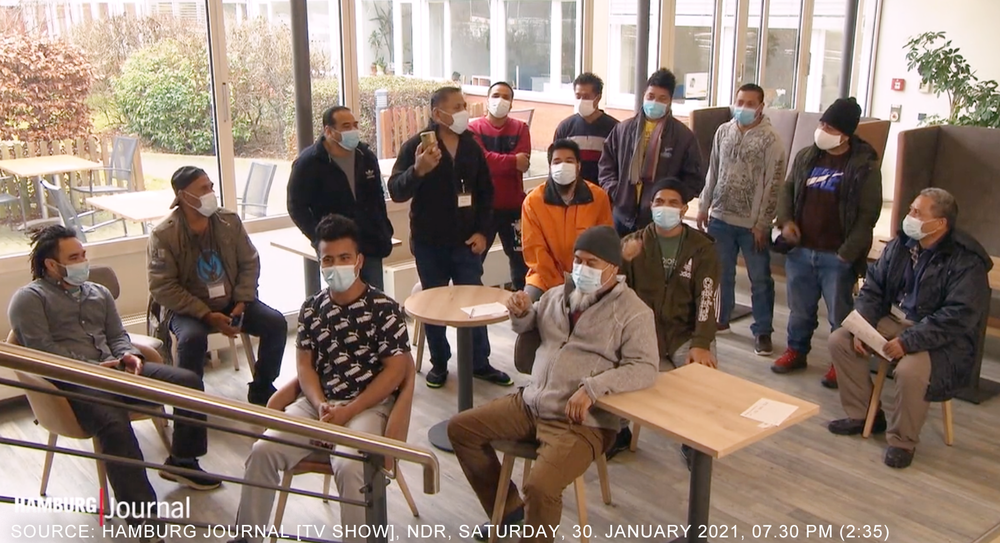 Fast and efficient help for people in need has always been a credo of the LORENZ Stiftung, our non-profit organization. So when the LORENZ Stiftung became aware of the stranded seafarers, the question was immediately asked on how to support these people in need. And so the Stiftung organized clothing, masks, and SIM cards so that the seafarers could contact their loved ones at home.
Thankfully, the first sailors have already been able to fly back to Kiribati. But we are not holding our breath just yet and we will continue to support them until they all finally make it home. These difficult return journeys are also organized and financed by the responsible shipowners.