Upcoming event: LORENZ userBridge.20 Conference | 15 Sep 2020
From:
15 Sep 2020
To:
17 Sep 2020
Location:
Frankfurt am Main, Germany
Location
Hotel Kempinski Gravenbruch
Graf-zu-Ysenburg-und-Büdingen Platz 1
63263 Neu-Isenburg
Germany

Connecting e-Regulatory Affairs Professionals
This annual conference attracts LORENZ customers, partners and other regulatory professionals for two and a half days of presentations, networking and exchange of ideas. Learn, discuss and interact with industry and agency professionals!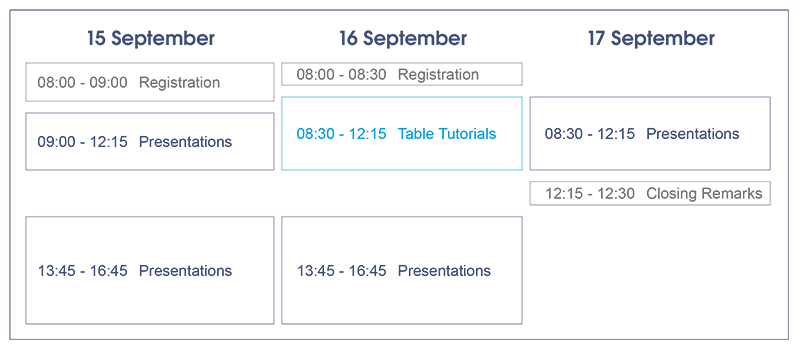 LEARN. DISCUSS. INTERACT.
The annual LORENZ user conference is one of the most educational events in e-regulatory affairs globally,
bringing together both industry and agency perspectives in one gathering.
LORENZ userBridge is more than just a forum for customers to learn where LORENZ is heading. The conference has become an annual occasion for anyone interested in the digitization of regulatory affairs.
Whether the topic is new regulatory guidelines, pitfalls with change management or the view from regulatory agencies, userBridge is synonymous with education and information exchange on the highest level. The event also offers an ideal setting for doing business. LORENZ partners can make contacts in a relaxed atmosphere, enjoying ample time to discuss skill sets and key success factors.
Previous conferences held at: Frankfurt/Main, Germany (2003) | Munich, Germany (2004) | Vienna, Austria (2005) | Berlin, Germany (2006) | Nice, France (2007) | Lisbon, Portugal (2008) | Warsaw, Poland (2009) | Frankfurt/Main, Germany (2010) | Turin, Italy (2011) | Dublin, Ireland (2012) | Budapest, Hungary (2013) | Milano, Italy (2014) | Vienna, Austria (2015) | Hamburg, Germany (2016) | Nice, France (2017) | Prague, Czech Republic (2018)