Pretoria and Frankfurt/Main, 30 September 2016 // LORENZ Life Sciences Group is happy to introduce the latest members to the 1K Club and the first to qualify in Africa. DI Regulatory Consultants and MRA Regulatory Consultants have both recently announced they have compiled over 1,000 submissions using the LORENZ docuBridge system.
"Africa is very quickly adopting the CTD as the standard structure," said Robyn Daniel, Director at MRA Regulatory Consultants. "Content re-use has enabled us to work more effectively across the region and as more regions like the EAC and ZAZIBONA harmonise, there will be even more opportunities to grow our business."
"LORENZ has been dedicated to promoting CTD and eCTD in Africa since the South African MCC first took steps towards the international standard in 2010," said Michael Schultz, Director Sales – Middle East, Asia Pacific & Africa at LORENZ Life Sciences Group. "Our first customers there are now reaching the first milestone of 1,000 submissions compiled, others are quickly approaching that mark."
"As guidance and regulations change, technology has enabled us to focus on the quality and content of the applications for our customers," said Rudi Oliver, Director at DI Regulatory Consultants. "Our customers benefit from our ability to work more efficiently which also enables us to compile applications faster with consistent high quality output."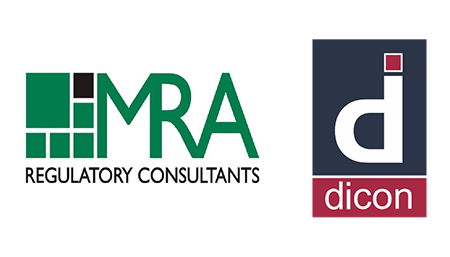 LORENZ began awarding its customers the 1K Club designation in 2008 and have since implemented additional clubs for 5K, 10K, 15K and 25K. Up until now, those clubs have been filled with customers from the core ICH regions but now companies from other regions begin meeting the requirements. Six years after the initial launch of the CTD in South Africa, customers there are now joining the ranks.
"There has been a misperception in the market that submission management systems are only necessary if and when you decide to go eCTD," said Kent Briggs, Director at VECTOR Life Sciences. "In fact, LORENZ docuBridge provides vast time saving opportunities for paper based applications. It helps you standardise your processes, streamlining compilation work into an efficient systematic production." DI and MRA learned this quickly and have been producing submissions regularly ever since.
About DI Regulatory Consultants
DI Regulatory Consultants has been serving the pharmaceutical industry for the past 25 years and offers a complete range of regulatory services, to both local and international clients. Our company philosophy is based on partnership with our clients to achieve optimum regulatory outcomes with guidance from molecule inception and pharmaceutical manufacturing to regulatory approval and marketing of products. We also provide auditing services assisting customers to achieve current Good Manufacturing Practises (GMP) of APIs and finished products, Good Laboratory Practises (GLP) and Good Wholesale/Warehouse Practises (GWP). We aim to share our vast knowledge economy in veterinary, orthodox and complementary medicines as well as medical devices with our partners in industry.
About LORENZ Life Sciences Group
LORENZ Life Sciences Group (www.lorenz.cc) has been developing and marketing software solutions for the Life Sciences market since 1989. LORENZ's solutions are geared specifically for submission assembly, review, publishing, validation and management. LORENZ docuBridge is the most widely used eCTD submission management system for U.S., European and Japanese formats among many others, and is popular with regulatory agencies and industry alike. With close to 600 paid installations in over 30 countries, LORENZ has a strong worldwide customer base.
About MRA Regulatory Consultants
MRA Regulatory Consultants was established in 2003 to provide expert regulatory advisory services and regulatory support services to the pharmaceutical industry. We enjoy a clear understanding of the regulatory environment in South Africa, its history, trends, current requirements and policies. We are associate members of many of the industry associations and in our professional capacities affiliated to the professional associations. We aim to empower our customers with the knowledge and understanding of the regulatory environment and processes to enable them to make informed decisions regarding their products.
About VECTOR Life Sciences
VECTOR Life Sciences (www.vectorls.co.za) is a service provider for the African regulatory market with a key focus on the implementation and usage of electronic systems to improve regulatory efficiency. We support both industry and regulators in their transition from paper based methods to electronic processes. Our extensive Experience includes the installation and validation of regulatory systems, regulatory and submission (CTD/eCTD) training of both industry and national authorities, regulatory process consulting and application compilation. Our entire team is based in South Africa providing you with quick and local support. VECTOR Life Sciences is the distributor and service provider for LORENZ Life Sciences in Africa.